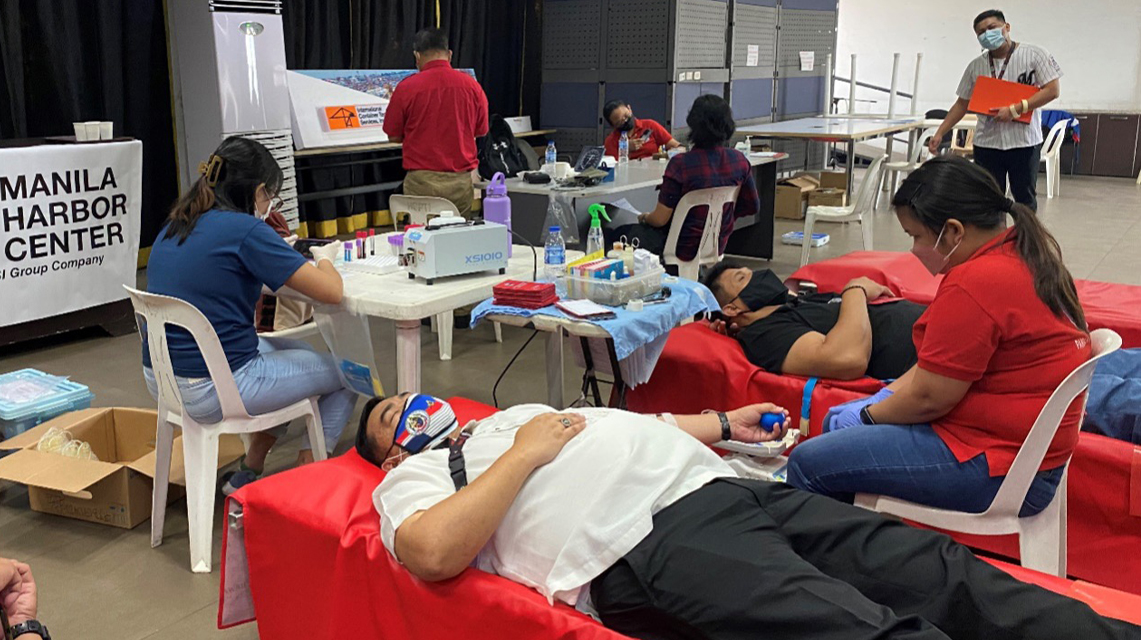 Manila Harbor Center (MHC) held its annual bloodletting activity last 12 July in partnership with the Philippine Red Cross (PRC).
The activity aimed to supplement the PRC's blood reserves, which must be constantly replenished as the demand for blood remains high with the growing number of dengue cases and continuing pandemic. This year's blood drive yielded 7,650 cubic centimeters of blood from employee donors.
For employee donors, their participation in this year's blood donation drive is their way of celebrating the World Blood Donor Day – an event that raises awareness of the need for safe blood and blood products.